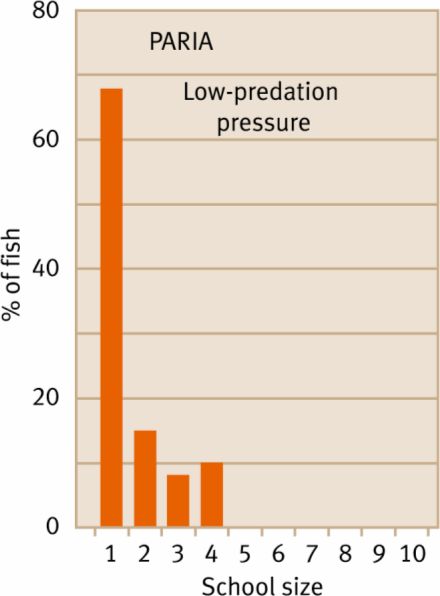 Natural selection and guppy antipredator activities.




Predation pressure causes modified guppy behavior such as shoaling (schooling).
Low-predation pressure in the Paria river leads to a preference for small groups..




Medium- to high-predation pressure in the Guanapo river leads to larger group

sizes.




Very-high-predation pressure om the Tranquille river leads to even larger group

sizes.
The role of natural selection in shaping antipredator behavior can be tested by

transplant

experiments.