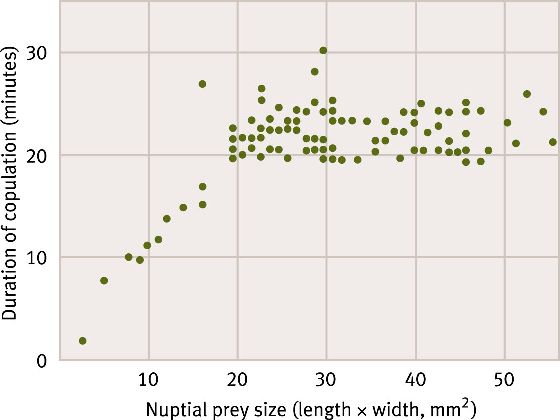 In the direct benefits model, males provide a direct benefit (food, safety, etc.) and females choose males based on how the benefit affects their fitness.




In

scorpionflies,

males present females with nuptial gifts (prey).
The larger the gift, the longer a male is allowed to copulate with the recipient (graph at right).




Longer copulation time leads to greater sperm

transfer

to the female.