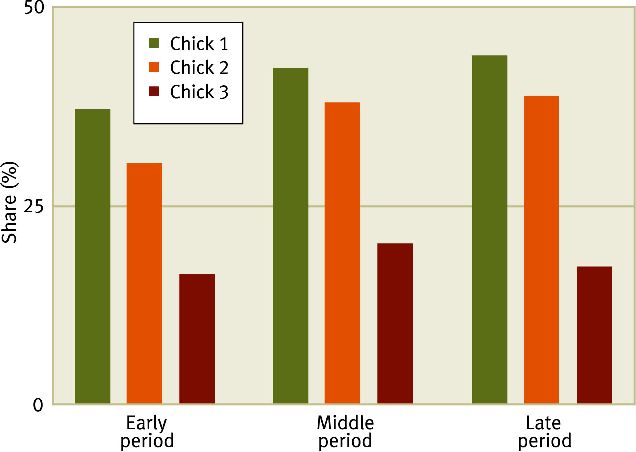 Birth order and food intake.
In egret broods, the oldest, dominant chick (1) receives more food than the middle chick (2), who in turn gets more than the youngest chick (3).
This holds for the early period after hatching (1-13 days), the middle period (14-21 days), and the late period (21-3o days).