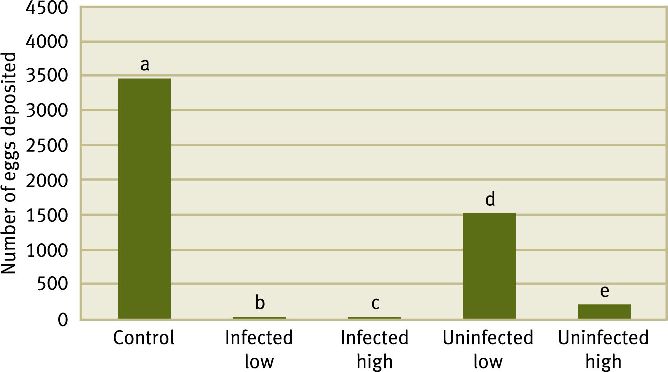 Parasites and oviposition sites.
Gray treefrogs (Hyla versicolor) lay more eggs at control sites (with no snails) (a) than at sites with experimentally low (b) or high (c) levels of parasites.
Frogs also prefer sites with low densities of snails (d) rather than high densities of snails (e), even if the snails are uninfected.