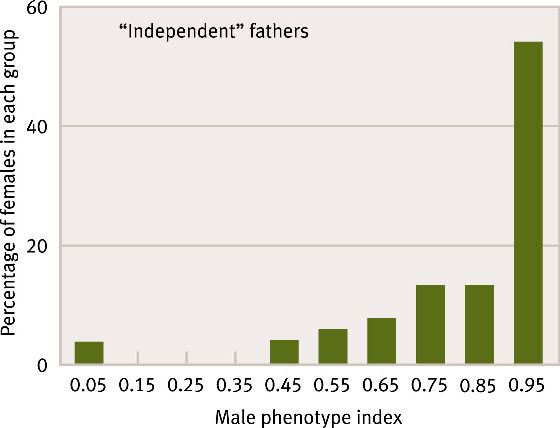 Hormones, heritability, and ruff personalities.
When female ruffs (called reeves) have testosterone experimentally implanted, those from "independent" fathers (A) show higher "male phenotypes" than those from "satellite" fathers (B).
The "male phenotypes" include male plumage and lek formation, as well as the independent personality, indicating a genetic component in personality traits.